A fantastic experience full of surprises
Lisa Becker, Claus Carlsen and Catherine Sombsthay in collaboration with Teater Refleksion
'When Forks Dance' is a sensuous experience for the little ones. The show combines rattling, whistling and sparkling everyday objects with exciting instruments, games and movement in small poetic and playful situations. Here the children are given the time and space to understand and absorb various impressions in their own way and at a pace that leaves them both calm and enthusiastic.
In a poetic manner space, the body, movement, light and sound all form a synthesis. A puff of air brings the floral tablecloth to life, and merry tones from the guitar make the cola tops dance – and much more!
It is a moment of play that continuously evolves into new moments, thereby unleashing the imagination and interacting with the youngest audience members' natural curiosity and desire for experimentation.
'When Forks Dance' was originally produced in 2016 as a collaboration between Lisa Becker, Claus Carlsen, Catherine Sombsthay and Teater Nordkraft.
For more information about touring, contact our producer Lisbeth El Jørgensen: lisbeth@refleksion.dk / (+45) 8624 0572.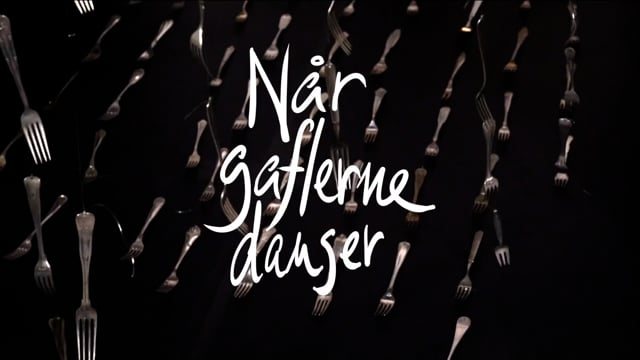 Performerer Claus Carlsen, Lisa Becker
Created by Claus Carlsen, Lisa Becker, Catherine Sombsthay
Manuscript Catherine Sombsthay
Direction Catherine Sombsthay
Photo Bart Koostra