A life-affirming and heartwarming tale of saying farewell
Co-production with De Røde Heste
With warmth, humor and respect, we experience the story of the last days in the life of a much-loved guinea pig. For Mr. Muffin is no longer well, and is going to die. But he has had a good life. He has eaten crunchy almonds, explored the world around him, and in his youth even made a name for himself as a strong guinea pig. Though it is mournful to part with him, there is still an entire life in which to rejoice.
"Not only is the show a beautiful children's story about death. It is also a grown-up harmonic tribute to a life lived in satisfaction, which ends in fulfilment." – Information
"Puppet theatre of the absolute highest quality about the larger themes of life. Relevant to everyone."
♥︎♥︎♥︎♥︎♥︎♡ – Politiken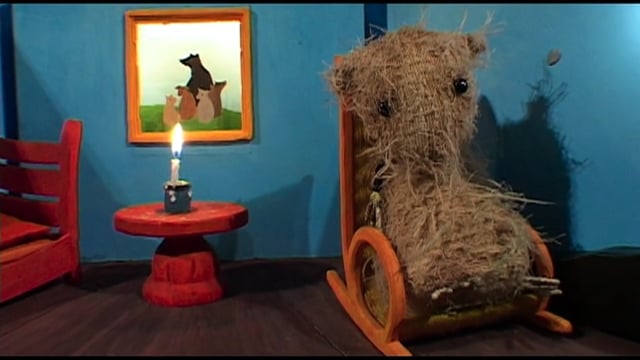 WHAT DOES CORONA MEAN FOR YOUR THEATRE VISIT?
You can find all the show guidelines for various schools and institutions HERE.
Please pay special attention to the following guidelines for evening and weekend shows:
• All 2020 shows have been put on sale with a reduced number of seats in the halls.
• When buying more than one ticket at a time, you'll get a matching number of adjacent seats. Accordingly, there'll be a distance of less than one metre between the persons in the group. All groups will be given seat numbers upon arrival for the show.
• If you wish to keep one metre between you and your neighbours (from nose to nose), each ticket must be bought individually. For logistical reasons, we cannot guarantee that you'll be seated next to each other in this case. You'll be given a seat number upon arrival for the show.
Performers: Claus Mandøe, Else Anker-Møller
Manuscript: Claus Mandøe, based on the book by Ulf Nilsson
Direction: Bjarne Sandborg
Set design / puppets: Mariann Aagaard, assisted by Sille Heltoft
Music: Else Anker-Møller
Workshop / tech: Steen Molls
Photo: Jan Rüsz, Bo Amstrup