Small musical stories with abundant imagery about being a small person in a rather remarkable world
Co-produced with Teater MY.
A white tent envelops the audience gently and comfortably. 'Songs from Above' is performed in a bright universe of light and stars with focus on the joy of recognition and of memory.
"Bliss upon bliss. The tranquility enchants and the intimacy of life gives it wings."
★★★★★☆ – Århus Stiftstidende
"What's so inspiring about this Danish co-production is the way they shape the experience, making it appropriate and inviting for very young children"
★★★★☆ – The Herald
For more information about touring, contact our producer Lisbeth El Jørgensen: lisbeth@refleksion.dk / (+45) 8624 0534.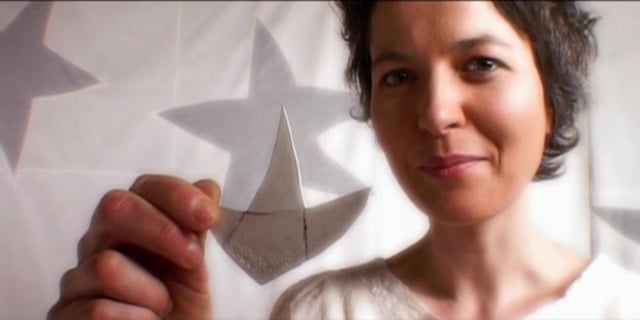 Performers: Lisa Gertum Becker, Sigurd Dissing
Text: Mette Rosleff
Idea: The Production Team
Direction: Bjarne Sandborg
Set design/puppets: Mariann Aagaard, assisted by Sofie Faurschou Hastrup
Music: Martin Vognsen
Lighting design: Jesper Hasseltoft
Workshop/tech: Morten Meilvang Laursen, Vibeke Pagh Schultz
Photo: André Andersen